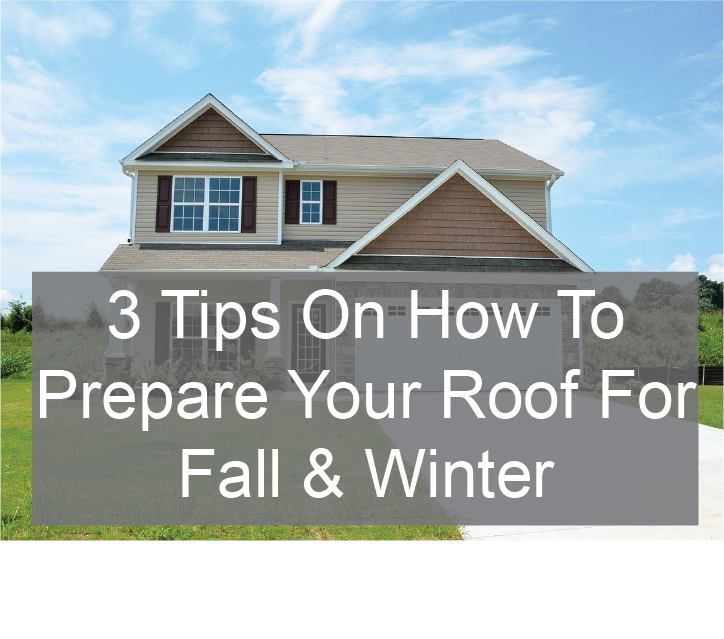 Your home is first impression your neighbors and the world sees while providing you a sturdy, safe barrier between your family and the elements outside. Make sure you check out our suggestions below in order to empower yourself, as a homeowner, with the best knowledge to make sure your roof is in its most optimal health. As the fall equinox has made it's mark on the calendar, now is a great time to look at your roof and see if it is in solid shape before winter arrives or if a replacement or only a repair is needed.

No matter if you have a shingle roof, metal roof, synthetic shake roof or a flat roof, it's always good to be aware of the health of your roof to make sure it lasts its full lifetime.
Note Roof Damage
As the season change, your roof will accumulate dirt, dust, and overall debris throughout the year. The type of debris could range from twigs and leaves all the way to branches from trees. Something to note, is that if this debris is left on your roof for long, it will begin to collect moisture and can put your home at risk for mold and begin to rot. You'll want to remove the debris as soon as you notice it, within a safe manner.
Remove Debris On Roof
After you've safely removed foreign objects, you'll want to take a look at the roof to spot if there's any lasting damage. If you're unable to do this on your own, we highly recommend hiring a professional to do this for you. If there are any shingles missing or wholes punctured through the roof, you'll want to either: 1.contact the original installer and have it fixed under their warranty conditions or 2. hire someone to repair the damage as quickly as possible to prevent further roof damage or 3. Hire a company to evaluate the health status of your roof
Make a Decision Based On Results
Now that you understand what the condition of your roof is, you'll be able to make a decision on whether it is good to go for the following seasons to come or if the roof is too warn out and is indeed in need of a replacement. If you're worried about potential ice damming, make sure to read our article, what is an ice dam (and how to prevent an ice dam). If it's decided that a roof replacement is the best decision, call a local and reputable roofing company with a certified roofing license and many years of roofing experience. A company like ours, Naperville Promar Roofing, has over 23 years of experience and is ready to schedule your free appointment for a full roof replacement.

If you're not sure who to call or how to go about finding the best roofing contractor near you, click here for our next article that'll show you the Top 7 Questions To Ask A Roofing Company Before Hiring.